Obama: Lincoln would have done 'Between Two Ferns'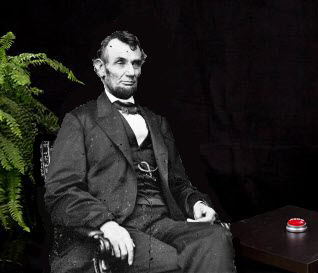 President Obama defended his appearance on Funny or Die's "Between Two Ferns" earlier this month despite his critics who say being interviewed by comedians devalues the office.
The president's comments come after Fox News host Bill O'Reilly argued that Abraham Lincoln never would have sat down with comedian Zack Galifianakis to pitch Obamacare amid the ongoing crisis in Ukraine.
"Abe Lincoln would not have done it," he said.
But Mr. Obama said in an ESPN radio interview on Thursday that he begs to differ.
"First of all, if you read back on Lincoln, he loved telling the occasional bawdy joke, and, you know, being out among regular folks," he said. "One of the hardest things about being president is being in this bubble that is artificial, and unless you make a conscious effort, you start sounding like some Washington stiff.