Obama 'most frustrated' by inability to pass gun control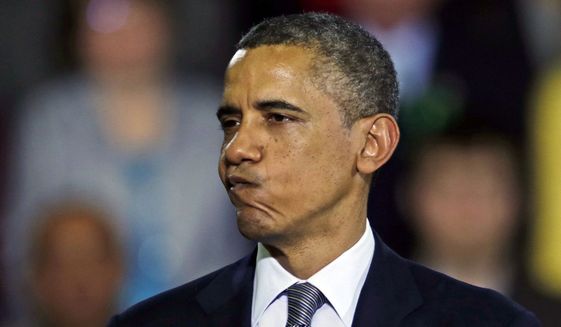 Just hours before a gunman claimed three lives inside a Louisiana movie theater, President Obama on Thursday said the inability to pass gun-control legislation has been the frustrating aspect of his presidency.
In an interview with the BBC recorded Thursday afternoon, the president vowed to continue trying but seemed resigned to the fact that this Congress is unlikely to approve any significant changes to gun laws.
"That is an area where if you ask me where has been the one area where I feel that I've been most frustrated and most stymied, it is the fact that the United States of America is the one advanced nation on earth in which we do not have sufficient common-sense, gun-safety laws, even in the face of repeated mass killings," Mr. Obama said.