"Obama People" Leaking White House Int'l. Call Transcripts?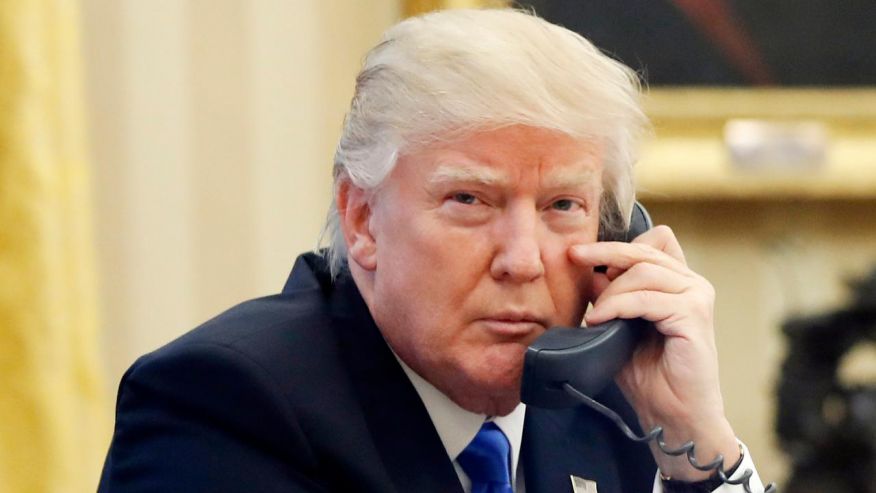 PALM BEACH, Fla. – President Trump on Saturday denounced the leaks of transcripts of his telephone conversations with leaders of Australia and Mexico as "disgraceful" and said his administration was searching "very, very hard" for the leakers.
Trump, speaking to Fox News, accused "Obama people" of giving news organizations embarrassing details of his recent tense phone conversations with his Australian and Mexican counterparts, and said that the holdovers from the Obama administration still serving on his White House and National Security Council staff were being replaced.
"It's a disgrace that they leaked because it's very much against our country," Trump said, without stating why he believed that career civil servants who work in Democratic and Republican administrations were the source of the leaks. "It's a very dangerous thing for this country," he said.
Trump said that media reports of what appeared to be angry exchanges between him and the two foreign leaders had been mischaracterized, and insisted that he had "positive" relations with both countries and their leaders.
Meanwhile, hours before a federal judge in San Francisco turned down the Trump administration's request to reinstate travel restrictions on refugees and foreign travelers, President Trump defended his administration's travel ban, saying the temporary halt was needed while the administration reviewed vetting procedures to prevent "people with bad intentions" from entering the country.