Obama says 'absolutely' a risk in freeing Taliban inmates, but defends Bergdahl swap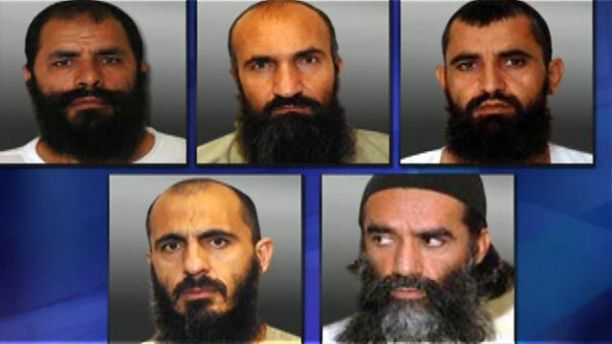 President Obama, in his first public comments on the controversial trade of five Taliban prisoners for Sgt. Bowe Bergdahl since the deal was announced, acknowledged Tuesday there's "absolutely" a risk that the former Guantanamo inmates will try to return to the battlefield — but nevertheless defended the deal as in America's interest.
"I wouldn't be doing it if I thought that it was contrary to American national security," Obama said.
The president is facing heavy criticism from Congress for negotiating the release of the "Taliban Dream Team" and for proceeding with the prisoner swap without telling lawmakers in advance. Sen. John McCain, R-Ariz., in an interview with Fox News on Monday, said the prisoners — high-ranking Taliban leaders — are "hell-bent on killing Americans."
Speaking in Poland at the first stop of a European tour, Obama did not deny that the prisoners could try again to target Americans.