Obama seeks to bypass Congress for U.N. climate change deal: report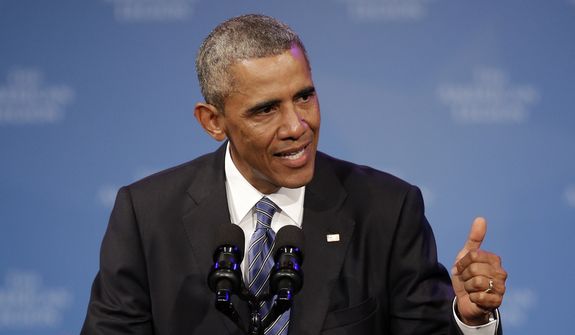 The Obama administration is looking to reach "a sweeping international climate change agreement" that would not be a formal treaty that would require a two-thirds Senate approval — which almost certainly would never happen, The New York Times reported.
Diplomats are trying to reach a deal in time for a 2015 meeting in Paris, and U.S. negotiators are pushing for an approach that would commit every signatory nation to certain goals on reducing carbon dioxide emissions and on sending money to poorer countries to help them handle the effects of global warming.
But while the nations would be "obligated" to meet those goals, according to the Times, the only legally-binding consequence of not doing so would be periodic progress reports and politically embarrassing meetings designed to identify which countries did and did not meet their goals.