Obama slammed as 'tone-deaf' for golfing after comforting Foley's parents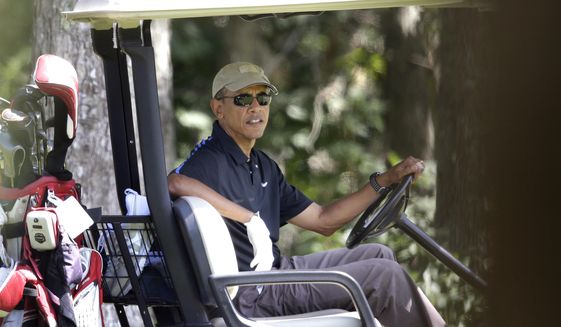 President Obama is facing an onslaught of criticisms — from even those on the left in his camp — for his back-to-back progression of comforting the parents of murdered U.S. journalist James Foley to teeing off at the golf course.
Mr. Obama first called Foley's parents, John and Diane, at their New Hampshire home to offer words of comfort and relay the fact he was "heartbroken" by the beheading of their son at the hands of the Islamic State terrorists, The New York Times reported. Minutes later, Mr. Obama gave a news conference from Martha's Vineyard, telling the nation that he would ensure "justice is done" in the attack, Newsmax reported.
Then he went on to a five-hour golf game at Farm Neck Golf Course — his seventh game in 10 days, The Washington Post reported.