Obamacare a winning issue for Democrats, Pelosi says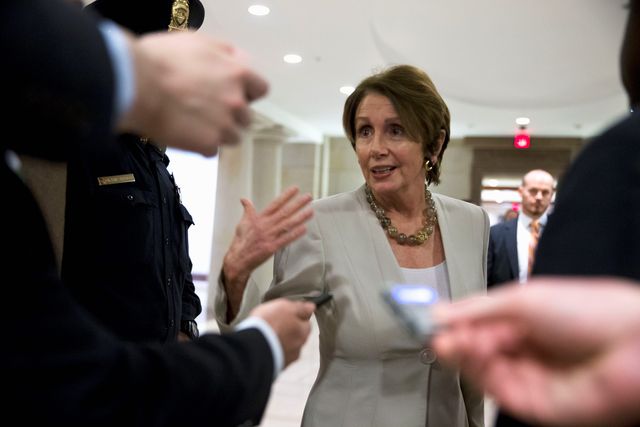 House Minority Leader Nancy Pelosi predicted Thursday that Obamacare will be a winning issue for her party in congressional elections this year, despite a high-profile loss in Florida and hang-wringing among her fellow Democrats.
Marking Sunday's upcoming fourth anniversary of the Affordable Care Act's passage, Mrs. Pelosi doubled down on the overhaul and attacked conservative critics whom she said were paying for false ads tarnishing the law.
"I believe it's a winner," the California Democrat said.
Her no-surrender position, however, is at odds with that of some of her own troops who, despite the Democratic refusals in the Senate, have voted for many of the House-passed tweaks to major changes in the health law. Other Democratic dissent comes from vulnerable senators seeking re-election in conservative states.
Their anxiety ratcheted up this month when Republican David Jolly defeated Democrat Alex Sink in a special congressional election in Florida. It was considered the first Obamacare test case ahead of the 2014 mid-term elections, though Mrs. Pelosi dismissed the results at her weekly press conference on Thursday.