Ocasio-Cortez claims have fact-checkers working overtime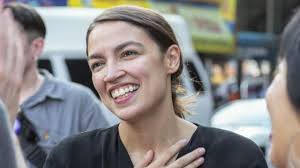 New York congressional candidate Alexandria Ocasio-Cortez has excited the liberal base with her media blitz touting Medicare-for-all, the elimination of ICE and more.
But the Democrat's rapid-fire claims about the state of the economy and other issues have fact-checkers scrambling to provide a reality check.
The Washington Post was the latest to put her myriad claims under the microscope.
The newspaper took issue, for instance, with her claim that unemployment is low "because everyone has two jobs." The Post shot this down, noting the number of people working two jobs is down from the recession — and has remained steady at around 5 percent in recent years.