Ocasio-Cortez raises eyebrows after citing national park as example of Democratic socialism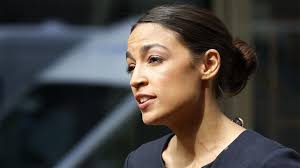 Left-wing Democrats have long said that implementing Democratic socialism is easier than conservatives claim. But according to Alexandria Ocasio-Cortez, it's a walk in the park.
The overnight Democratic superstar, who rose out of obscurity after beating Rep. Joe Crowley, D-NY, in June's primary, has been widely mocked for a number of gaffes and misstatements she has made on a subsequent media and campaign tour.
That mockery looked set to continue this week after she took a leisurely stroll through Maine's Acadia National Park, and declared it — along with other benign Sunday stops — an example of democratic socialism.
She cited not only her visit to the park, but also eating a breakfast sandwich at a cafe co-op, and "supporting worker-owned businesses." She also added as a "bonus" that she spotted a Planned Parenthood branch "helping people, per usual."