October Surprise: Hillary Exposed by Weiner!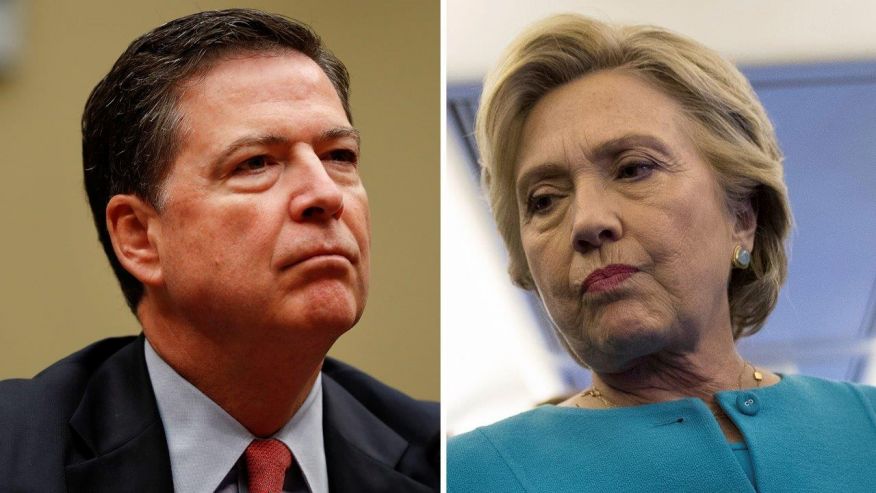 The FBI has reopened its investigation into Hillary Clinton's use of a private server while secretary of state after discovering new emails – apparently during the probe of former Rep. Anthony Weiner's sexting – in a stunning turn of events just days before the presidential election.
FBI Director James Comey informed top members of Congress in a letter Friday that the bureau has "learned of the existence of emails that appear to be pertinent to the investigation."
Comey did not detail those emails, saying only that they surfaced "in connection with an unrelated case."
An FBI source, though, confirmed to Fox News that the new emails were discovered after the bureau seized devices belonging to disgraced ex-Rep. Weiner and his wife Huma Abedin, a top Clinton aide who recently announced she was separating from the former congressman. The New York Times first reported on the Weiner investigation connection, noting the FBI had been probing texts Weiner sent to a 15-year-old girl.
As Donald Trump and congressional Republicans seized on the FBI's decision, interim Democratic Party leader Donna Brazile simply tweeted, "Good grief," after the news of the Anthony Weiner connection broke. The Clinton campaign called the decision to revisit the case so close to the election "extraordinary," and urged Comey to provide more details.
Comey gave only a brief overview in his letter to lawmakers of what prompted their decision. He wrote that the investigative team briefed him on the information a day earlier, "and I agreed that the FBI should take appropriate investigative steps designed to allow investigators to review these emails to determine whether they contain classified information, as well as to assess their importance to our investigation."