Ohr notes show Simpson continued to push debunked story of Trump-Russia bank connections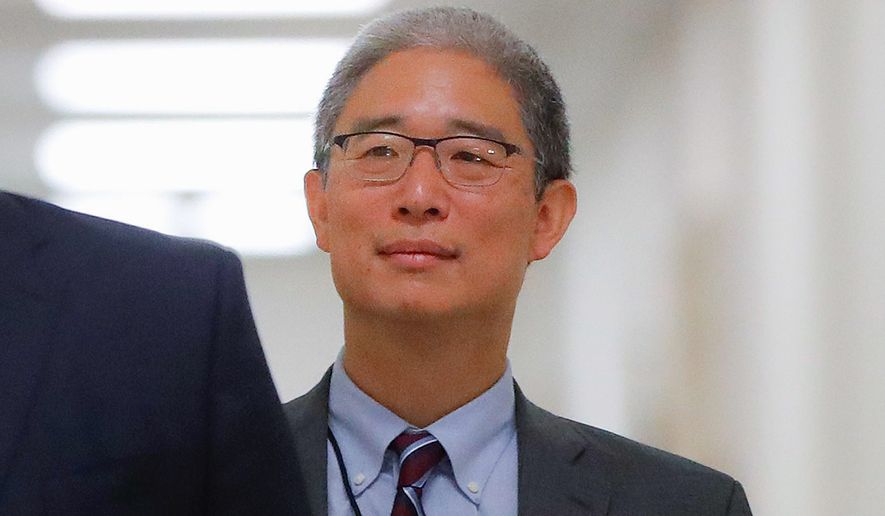 Fusion GPS founder Glenn R. Simpson pushed a conspiracy theory to the Justice Department that posited Donald Trump maintained a computer server in 2016 directly linked to the Kremlin-connected Alfa Bank in Moscow, according to government notes obtained by The Washington Times.
The handwritten entries by then-Associate Deputy Attorney General Bruce Ohr conflict with Mr. Simpson's subsequent testimony to the Senate Judiciary Committee. Mr. Simpson, an opposition research agent paid by the Hillary Clinton presidential campaign, told senators he didn't know whether there was any dedicated Trump-Alfa server and drew no conclusions, according to a transcript of his August 2017 closed-door testimony.
The debunked server conspiracy theory sprung up in leftist social media during the presidential campaign to suggest that Mr. Trump and his Trump Organization had illegal ties with Russia. To liberals, the supposed Trump server meant that the Republican presidential candidate's campaign had a secret communication channel to a powerful group of oligarch bankers tied to Russian President Vladimir Putin.
Backed by public data and independent online sleuths, Trump people showed that, according to the internet protocol address cited by liberal journalists, the server was a third-party marketing device outside Philadelphia.