Only 6% Say Hillary 'Did Nothing Wrong' With Server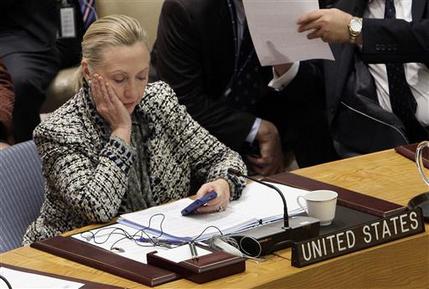 WASHINGTON — Hillary Clinton enters the summer damaged by perceptions that she violated the law by using a private email system while serving as secretary of state, a new Associated Press-GfK poll finds.
More than half of Americans think the presumptive Democratic presidential nominee broke the law by using a private email account and server at the State Department and nearly 4 in 10 think she did so intentionally, according to the poll.
Clinton has battled the notion during her campaign that she is dishonest and purposely set up the private email server because she wanted to hide her public and private exchanges from public scrutiny and skirt disclosure laws. Her Republican opponent, Donald Trump, calls her "crooked" at virtually every campaign appearance.