Palin gives emotional address to the Faith and Freedom Coalition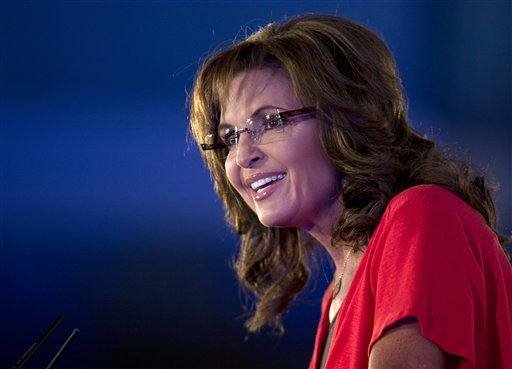 There's a big difference between God's and the world's standard of perfection, Sarah Palin told a Faith & Freedom Coalition audience in Washington on Saturday, her voice cracking with emotion.
The 2008 Republican vice presidential nominee who knew before giving birth that her child Trig would be afflicted with Down Syndrome told the crowd: "I'm speaking on behalf of you who love this country and value life and value our kids, some whom will perhaps face more challenges than the rest of us will face."
"We understand the dignity of human life," she said. "We understand there are God's standards of perfection that really count. Then there's the world's standards of perfection that are superficial and often materialistic and don't matter."
Looking over her audience of several hundred mostly religious conservative activists, she added: "You all know what really matters."
The former Alaska governor had the coveted role of closer for a three-day movable talkfest that that went from the Ronald Reagan Building to Capitol Hill and wound up at the J.W. Marriot Hotel.
The rest of her address was filled with humor and barbs at the liberals and Democrats who have belittled her from the moment of her ascension to the national stage in August 2008.