PALIN: TRUMP STUMPS MEDIA KINGMAKERS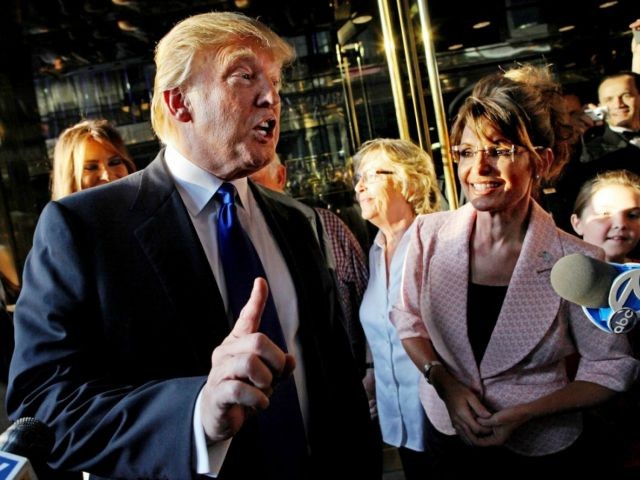 What a hoot to watch pundits clutching their pearls and whimpering for smelling salts aghast over the latest "shocking" thing Donald Trump said, while The Donald ignores them and continues to soar. Silly kingmakers just don't know what to make of this. Well, we do!
The elites are shocked by Trump's dominance, but everyday Americans aren't. Everywhere I've gone this summer, including motorsport events in Detroit full of fed up Joe Six-Pack Americans, the folks I meet commiserate about wussified slates of politicians, but then unsolicited, they whisper their appreciation for Trump because he has the guts to say it like it is.
Trump's unconventional candidacy is a shot in the arm for ordinary Americans fed up with the predictable poll tested blather of squishy milquetoast career politicians who campaign one way and govern another. But it's not just how Trump says it, it's what he's saying.