Patchwork of ObamaCare insurance deadlines adds to confusion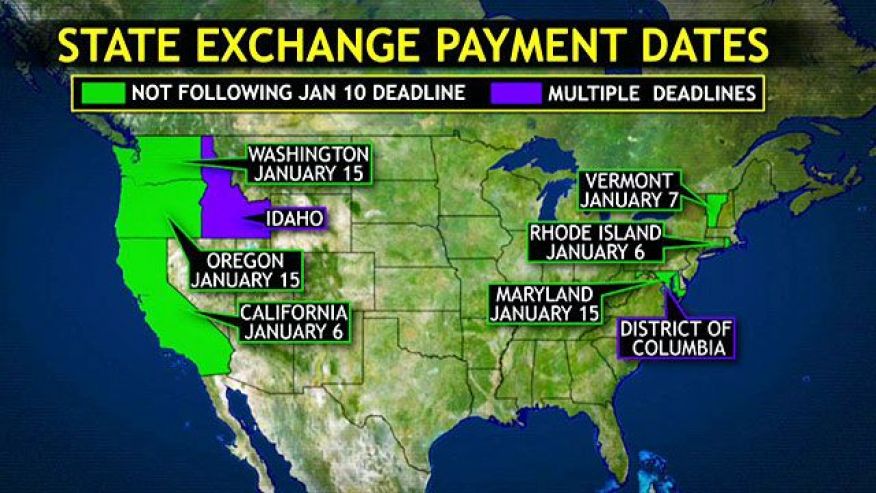 So you've signed up for health care on the ObamaCare exchanges. Think you're covered? Not quite.
As with any insurance plan, new enrollees still have to pay their first month's premium to lock in coverage. But the deadlines for that task are different all over the country, adding to the confusion over an already-perplexing sign-up process.
"It makes an already kind of chaotic situation even more chaotic," Fox News contributor Kirsten Powers said.
The deadlines in the ObamaCare enrollment process have been a moving target. For those seeking coverage for the start of the new year, the deadline to sign up was originally Dec. 15. Then it was moved to Dec. 23, and then again to Dec. 24. Even after that deadline passed Tuesday night, the administration announced that those who ran into technical problems on HealthCare.gov could still seek an exemption and get covered by Jan. 1.
Then comes the next set of deadlines. After appeals from the Obama administration, major health insurers announced earlier this month that they would give people until Jan. 10 — as opposed to Dec. 31 — to pay their first month's premium and have coverage effective Jan. 1.