Paul jabs Obama on NSA during Vatican visit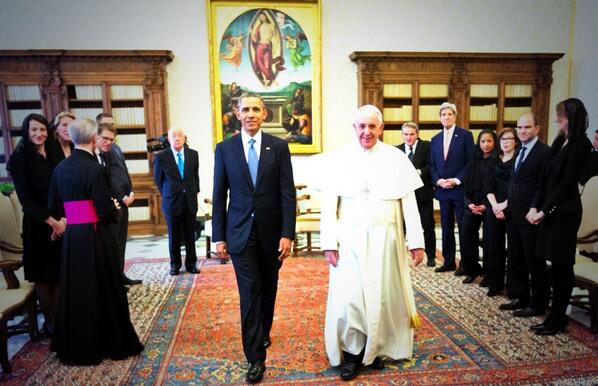 As President Obama met with the Pope Francis on Thursday, Sen. Rand Paul (R-Ky.) offered some suggestion on what to say.
"Forgive me father for I have spied," Paul tweeted out Tuesday morning, in a joke about what Obama could say while visiting the Vatican.
The National Security Agency categorically denied reports that it spied on the Vatican last year ahead of the selection of a new pope. Paul has been one of the most vocal critics of a NSA surveillance program that has swept up millions of phone records of people in the United States.
The report surfaced in an Italian magazine last October amid a number of articles about secret surveillance programs revealed by leaks from former NSA contractor Edward Snowden.
"The National Security Agency does not target the Vatican, Assertions that NSA has targeted the Vatican, published in Italy's Panorama magazine, are not true," NSA spokeswoman Vanee Vines said in a statement last year.