Paul Ryan calls for party unity at CPAC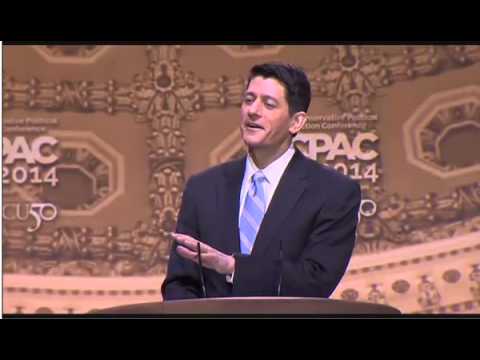 Rep. Paul Ryan (R-Wis.) called for GOP unity at the annual Conservative Political Action Conference, asking the grassroots crowd to give Republican leaders the "benefit of the doubt."
Ryan, the 2012 vice presidential nominee, is viewed both as a potential 2016 White House candidate and future House Speaker. But speaking to the Tea Party-dominated crowd, his speech seemed designed more to defend Republican leaders' decision making and build support within the House conference than grow his appeal with the base.
"I don't see this great divide in our party. What I see is a vibrant debate. Yes we have our disagreements. Yes they can get a little passionate," Ryan said. "[But] for the most part, these disagreements have not been over policies or principles — they've been over tactics. So I think we should give each other the benefit of the doubt."
The speech stood in contrast to Sen. Ted Cruz's (R-Texas) attack just minutes earlier on the Republican establishment, which drew louder applause from the activist crowd.