Paul Ryan: Trump Judge Comments 'Indefensible'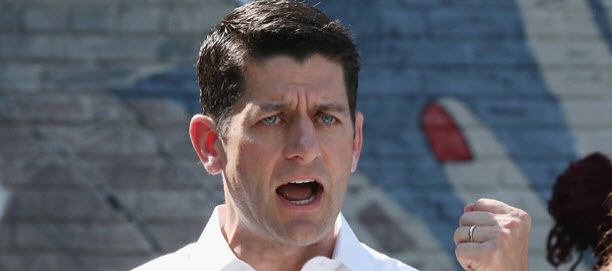 NEW YORK — House Speaker Paul Ryan says Donald Trump's comments on an American-born judge of Mexican heritage are "the textbook definition of racist comments."
Ryan says that the "mature and responsible thing" would be for the presumptive Republican presidential nominee to disavow the comments about the judge presiding in the Trump University lawsuits.
Trump said U.S. District Judge Gonzalo Curiel cannot be impartial in the lawsuits because his parents were born in Mexico. Trump wants to build a wall between the U.S. and Mexico, which he says puts Curiel in conflict with the lawsuits. On Monday, Trump insisted he's only defending himself against relentless questions about the lawsuits.
"I do absolutely disavow his comments I think they're wrong," Ryan says but adds that "I'm going to be focusing on these ideas these solutions and not attempt to try and defend the indefensible."
Ryan, who endorsed Trump last week, said he will still support Trump because his agenda is more likely to get enacted under Trump than presumptive Democratic presidential nominee Hillary Clinton.