Paul says he would grow GOP in 2016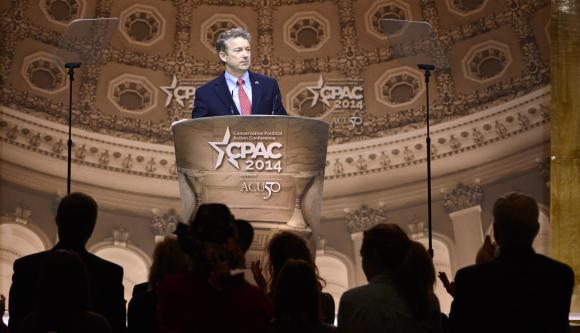 Sen. Rand Paul (R-Ky.), the winner of the Conservative Political Action Conference straw poll, said he would expand the Republican Party's appeal as a presidential candidate in 2016.
Paul has not made a final decision on running for president, but he is in active discussions with his family and pursuing legislation that would let him run for both the White House and the Senate in two years.
"The message that I'm trying to promote, whether I do it or not, of bringing our message to minority voters, to people who have been persecuted throughout history, to young people who feel like the government has grown too big, I think it's a message that can grow the party," he said on "Fox News Sunday."
"The party's got to grow bigger or we're not going to win again," he added.
Paul contrasted himself with Sen. Ted Cruz (R-Texas), the runner-up in the CPAC straw poll, by painting his rival as a divisive figure who would not likely expand GOP ranks.