Paul: U.S. Funding 'War on Christianity in the Middle East'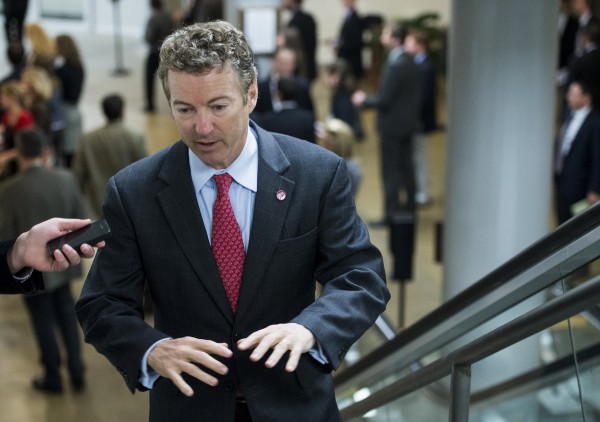 Sen. Rand Paul lashed out at U.S. foreign aid policies again Thursday, restating his opposition against aiding Syrian rebels during a speech to social conservatives.
"It is clear that American taxpayer dollars are being used to enable a war on Christianity in the Middle East and I believe that must end," the Kentucky Republican said.
Mentioning Egypt, Iraq and Libya, Paul said atrocities were being committed against Christians despite U.S. assistance.
"These countries are not our true allies and no amount of money will make them so. They are not allies of Israel, and I fear one day our money and military arms that we have paid for will be used against Israel," Paul said. "This fight has made me unpopular in Washington but I am willing to risk unpopularity with politicians to do what I am convinced is right."
Speaking at the Faith and Freedom Coalition conference, Paul highlighted his ill-fated proposals to cut off U.S. foreign aid to various countries until they meet conditions, including Pakistan and Egypt.
"The bipartisan consensus in Washington vows to increase Egypt's funding. The president is currently requesting a billion dollar increase in aid to Egypt," Paul said. "This is an outrage! It is amazing that so many in Washington fail to see who the real enemies are. We should immediately stop sending F-16s and tanks to Egypt."