Pentagon says ready to 'fight tonight,' as Trump Shows Bomber pics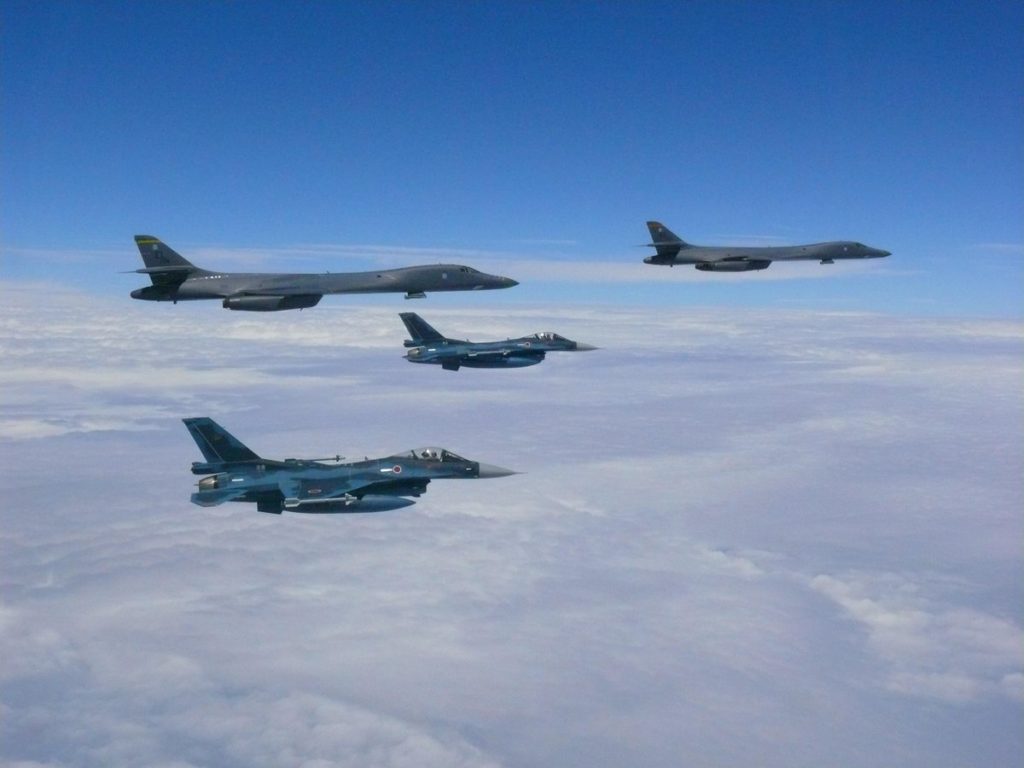 Pentagon officials told Fox News on Friday that the U.S. military stands ready to "fight tonight" on the Korean Peninsula, as President Trump said the U.S. is "locked and loaded" and retweeted images from U.S. Pacific Command showing B-1B Lancer bombers on Guam.
"Military solutions are now fully in place, locked and loaded, should North Korea act unwisely. Hopefully Kim Jong Un will find another path!" the president tweeted Friday morning, amid escalating tensions this week.
Shortly afterward, he retweeted the Pacific Command saying: "#USAF B-1B Lancer #bombers on Guam stand ready to fulfill USFK's #FightTonightmission if called upon to do so."
The "fight tonight" vow is a long-held motto for U.S. forces deployed to the region.