Perry orders troops to border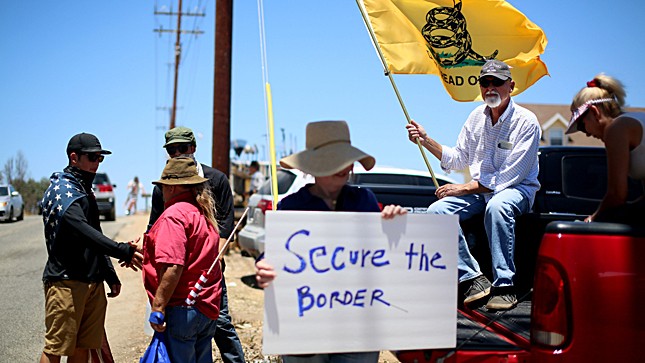 Texas Governor Rick Perry announced Monday that he's deploying as many as 1,000 National Guard troops to help manage the surge of child migrants at the state's southern border.
Perry, among the most vocal critics of President Obama's handling of the crisis, said the extra force is needed to deter the wave of immigrants, safeguard Americans from crime and protect taxpayers from the costs of managing the new arrivals.
"I will not stand idly by while our citizens are under assault and little children from Central America are detained in squalor," Perry said at a briefing in Austin. "The price of inaction is too high for Texans to pay."
Perry's move came just hours after the White House announced that the number of unaccompanied minors arriving at the border is dropping – from 355 per day in June to 150 in early July, according to spokesman Josh Earnest.
Earnest said the reasons for the drop remain unclear, but suggested the administration's efforts "to work with Central American leaders to publicize the dangers of the journey" have contributed significantly.