Peter King keeps up attack on 'delusional' conservatives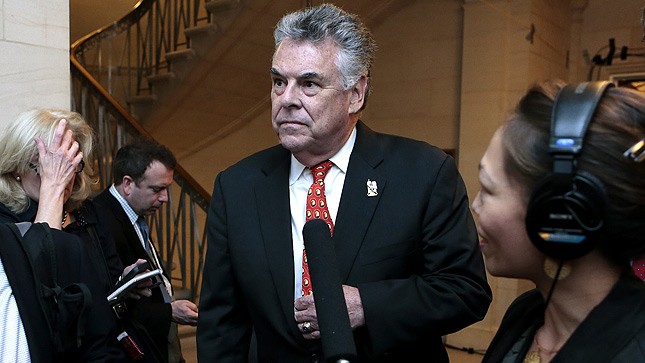 Rep. Peter King (R-N.Y.) on Sunday did not let up in criticizing House Republicans who voted against bills to fund the Department of Homeland Security (DHS) since they don't touch President Obama's executive action on immigration.
"There's an element within our party – there's a wing within the Congress – which is absolutely irresponsible. They have no concept of reality," King said on ABC's "The Week."
"For these people to be threatening to defund the Department of Homeland Security at a time when our threat streams have never been greater at any time since 9/11, it's absolutely irresponsible," said King, the former chairman of the House Homeland Security Committee.