Poll: Unemployment now America's No. 1 problem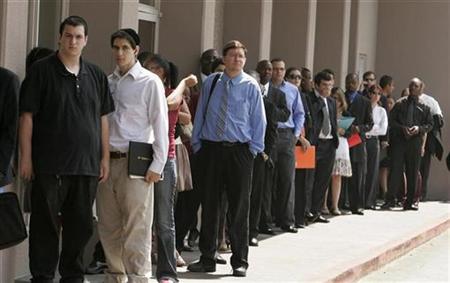 Unemployment is now the No. 1 problem in the United States, according to a Gallup poll released Monday.
After the government shutdown in October, "Government/Politicians" ranked No. 1 as the top problem in America through mid-January, when legislators passed a bipartisan budget deal.
After that, there was a 11-percent drop among Republicans who listed "Government/Politicians" as the top problem, from 26 percent in January to 15 percent in February.
The new poll shows that unemployment is now the top issue — an increase of 16 percent from January.
Republicans, Democrats and independents all said "Unemployment/Jobs" was the top problem, but the jump was the greatest among Republicans, from 11 percent in January to 24 percent in February.