Poll urges GOP to go 'nuclear' to get Gorsuch on SCOTUS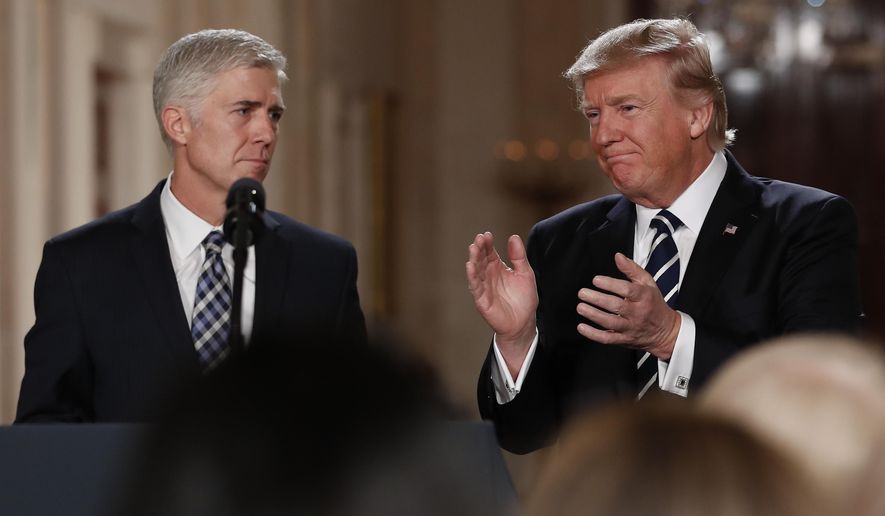 Conservative activists are overwhelmingly ready for Senate Republicans to trigger the "nuclear option" and force Judge Neil Gorsuch onto the Supreme Court, according to the 2017 CPAC/Washington Times straw poll, which also showed the activists feel the GOP doesn't have Mr. Trump's back.
Overall the poll, of 1,447 attendees at the Conservative Political Action Conference Saturday, showed a movement that is now firmly in Mr. Trump's corner: They believe he is realigning the conservative movement, they generally don't mind his frequent use of Twitter, and they approve of his extreme vetting executive order.
But even as they like what he's doing, their top priorities align more closely with long-standing Republican orthodoxy: Tax reform and repealing Obamacare, which have been congressional Republican goals for years, are by far at the top of the activists' list. Mr. Trump's border wall, his call for an infrastructure package and even the extreme vetting all place lower.
"I'm not … all gung-ho about the wall — I just want stronger immigration," said Myah Bowermaster, a student at Tarleton State University in Texas. "But right now I'm really worried about the tax code, specifically lowering corporate tax and having fairer trade deals, because I'm not for cronyism. I don't like the Carrier deal."
Mr. Trump, during the presidential transition, enticed air conditioning manufacturer Carrier to keep a plant in Indiana by having the state offer an incentives package — delivering an early talking point to the president-elect.