Pope Refuses Gay Ambassador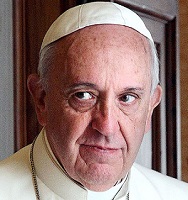 Pope Francis' reputation as liberal takes a knock over reports that he rejected the nomination of a new French ambassador to the Vatican on the grounds that he was a homosexual.
Pope Francis has reportedly barred the nomination of a close aide of President Francois Hollande as new French ambassador to the Vatican because he is gay.
The apparent rejection calls into question the pope's reputation as holding more liberal views on homosexuality.
Laurent Stefanini, 54, a senior diplomat and Mr Hollande's chief of protocol, was nominated in early January but the Vatican has maintained a stony silence over whether it accepts his credentials, officials in Paris said.
The usual time frame for their acceptance is a month and a half. After that, a prolonged silence after a nomination is normally interpreted as a rejection. …