Pope's Christmas Day homily condemns 'monstrous evil' fuelling refugee crisis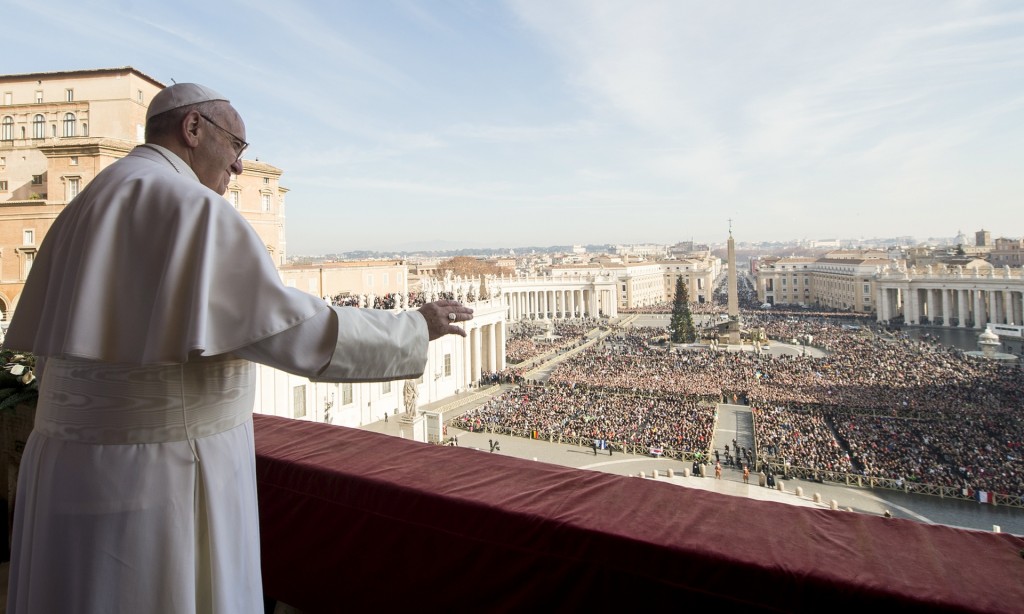 Pope Francis has praised the generosity of countries which have accepted Syrian refugees and condemned the "monstrous evil" which has forced increasing numbers of people to flee their homes in the Middle East.
Delivering his Christmas Day homily at St Peter's in Rome amid heavy security, the pontiff said he was praying for an end to human suffering in a world afflicted by war, poverty and extremist attacks.
Francis referred to "brutal acts of terrorism" in Paris in November as well as conflicts in Africa, the Middle East and Ukraine.
"Only God's mercy can free humanity from the many forms of evil, at times monstrous evil, which selfishness spawns in our midst," he told worshippers gathered in St Peter's Square.