Pres Trump Constructs New U.S. Immigration Policy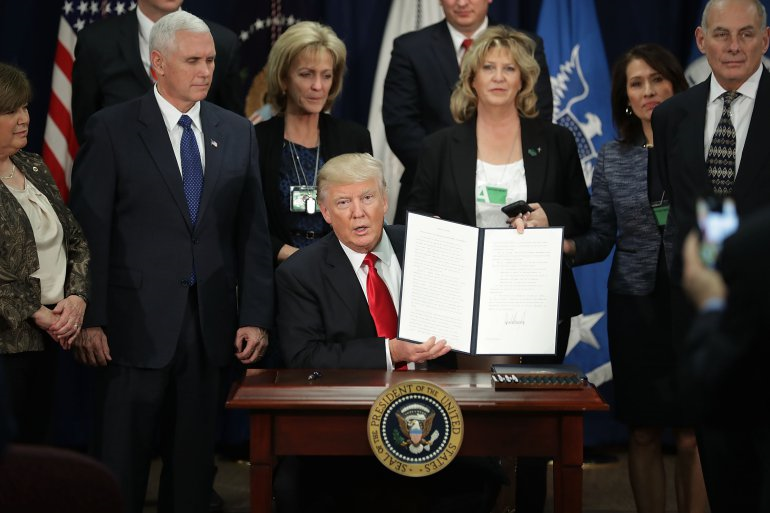 President Trump signed executive actions Wednesday ordering the construction of a U.S.-Mexico border wall and targeting sanctuary cities, following through on campaign promises that energized his base – and outraged his critics – during the 2016 campaign.
The orders cover a range of immigration enforcement measures. The marquee item is a directive to pursue a southern border wall. 
"A nation without borders is not a nation," Trump declared after signing the measures, while speaking to employees at the Department of Homeland Security. "Beginning today, the United States of America gets back control of its borders."