President Trump: "America First"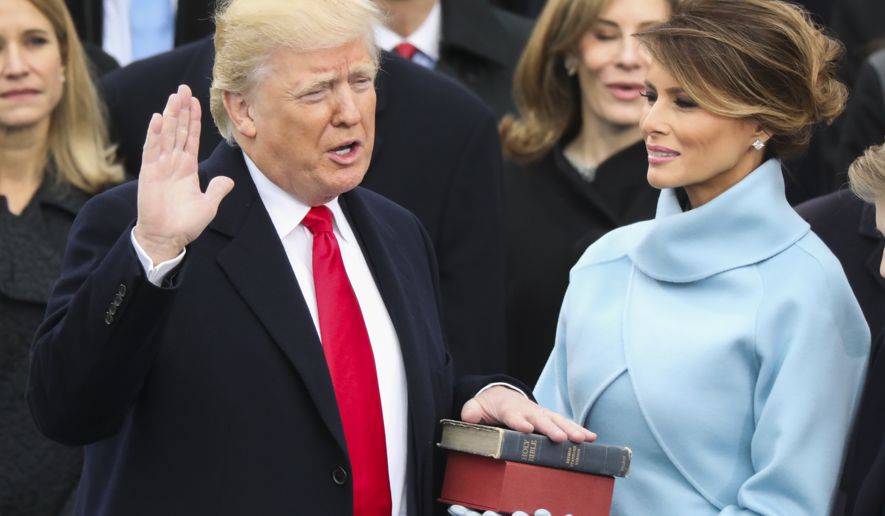 Donald John Trump, first dismissed as a stuntman, then a nuisance, then a threat to the political order, took the oath of office Friday to become the 45th president of the United States, ushering in one of the most compelling administrations in history.
Chief Justice John G. Roberts Jr. administered the oath at 11:59, just minutes after Mike Pence, a former congressman and governor, became the vice president.
In his address to the country, the new president said his election will mark a major break with decades of stagnation.
"We are transferring power from Washington, D.C. and giving it back to you, the people," Mr. Trump said.
He described a country with shuttered factories, struggle inner cities and broken borders – and said he would fix it with his vision of "America first."