President Trump: 'I don't believe in isolationist policy'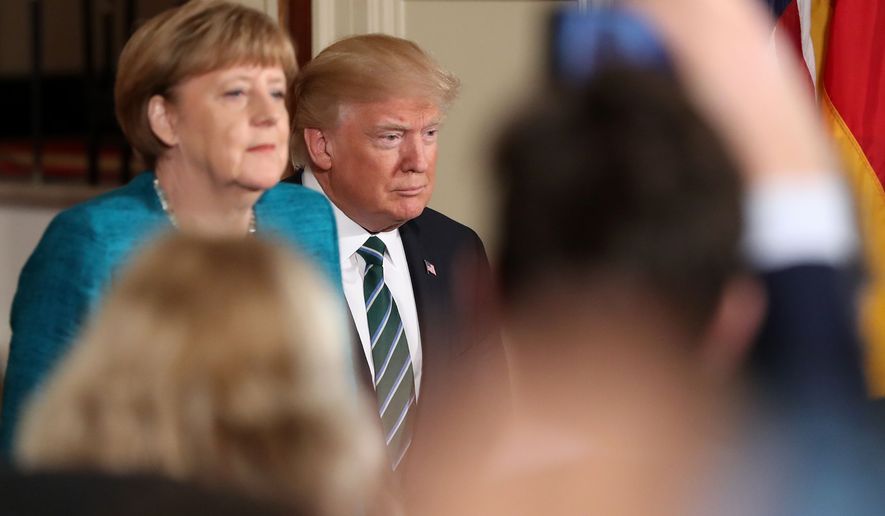 Standing beside German Chancellor Angela Merkel, President Trump pushed back Friday against the perception in Europe that he was pursuing isolationist trade policies, declaring that he was a "fair trader."
"I don't believe in isolationist policy. I believe in fair policy," Mr. Trump said in response to a question from a German news reporter at a joint press conference at the White House.
Mr. Trump said that the U.S. has been the victim of bad trade deals for years that have driven up debt and destroyed jobs.
Trade has topped the agenda during Mr. Trump and Ms. Merkel's first face-to-face meeting. The two leaders are on opposite sides of issues including immigration and refugees. But they sought common ground, they said, on trade that benefits both their citizens.