Priebus: RNC still stands with Trump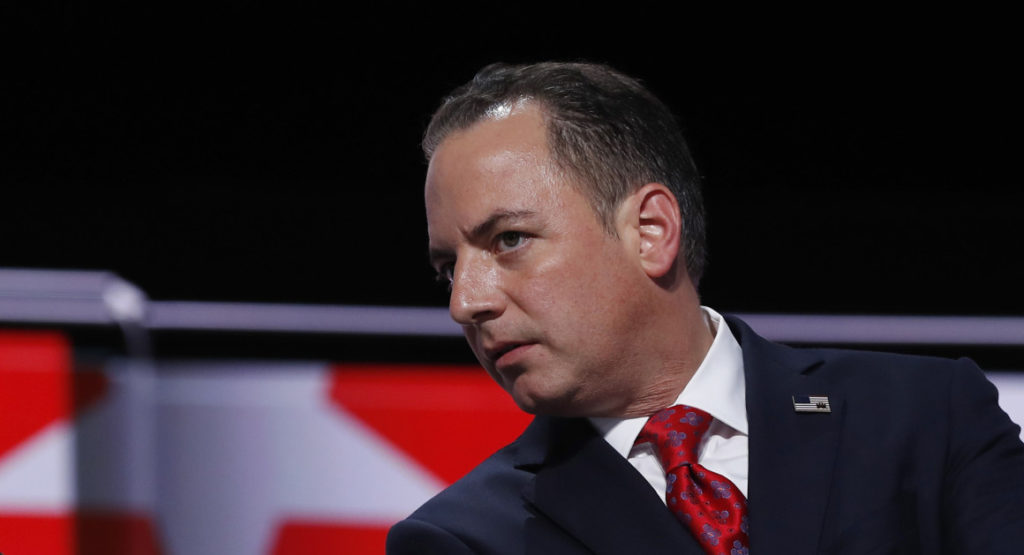 With Donald Trump's campaign in a historic free fall, Republican National Committee Chairman Reince Priebus declared Monday that the party is standing behind its presidential nominee.
"First of all, I want to make it very clear that the RNC is in full coordination with the Trump campaign, and we have a great relationship with them. If there's any takeaway from this call, that's the takeaway," Priebus told RNC members during an emergency conference call, which POLITICO obtained a recording of.
Story Continued Below
"Nothing has changed in regard with our relationship and we remain very much involved and together in all levels of making these decisions with how to run this operation across this country."
"Everything is on course," Priebus said. "I want you to understand that."
The call came amid mounting questions about whether the Republican Party was preparing to abandon Trump amid revelations that he had once bragged about sexually assaulting women. On Monday morning, House Speaker Paul Ryan announced that he would no longer defend Trump and would instead focus on protecting the majority in his congressional chamber. The announcement represented an extraordinary break as the highest-ranking elected Republican said he was no longer standing with the Republican nominee.