Primary challenge to Trump? It could help him in 2020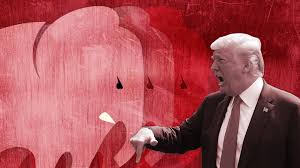 President Trump could face a primary challenger in 2020. And a contested fight for the Republican nomination might be exactly what he wants.
Trump has transformed the Republican Party in his image over the last two years, driving critics out of the party and instilling fear in would-be GOP challengers.
The president is undefeated in the last 14 Republican primaries, a winning streak that suggests opposition, at least within the GOP electorate, is futile.
As a result, the big question isn't whether Trump would win a primary, but whether being tested would weaken him for the general election.