Pro-gun movement stages rallies across the U.S.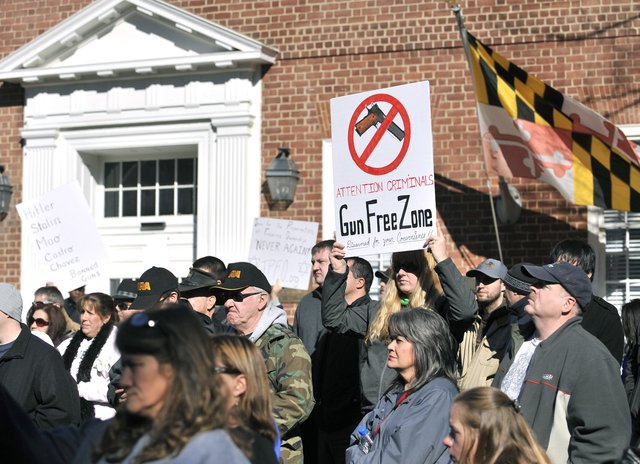 DENVER — Thousands of protestors in nearly every state rallied in favor of gun rights Saturday in a mass demonstration aimed at pushing back at President Obama's sweeping gun-control proposals.
"Guns Across America," billed as a grass roots, family-friendly event and advertised mainly on Facebook and other social-media sites, saw Second Amendment advocates gather at "high noon" in each participating state to send a message to federal and state lawmakers.
"All I want is my Second Amendment rights. I've earned them," said Don Dobyns, the Pueblo military veteran and ex-police officer who organized the Colorado event. "Nobody that hasn't even served has a right to take them away from us.
The demonstrations were held at state capitol buildings, where discussions of gun rights and restrictions are underway in many state legislatures. In Colorado, that meant the rally was held just 10 miles from the Century Aurora theater, where 12 people were killed by a gunman in July.
But speaker after speaker insisted that Mr. Obama's proposed restrictions, which include limiting magazine purchases and banning assault weapons, would not have prevented recent mass shootings like those at the Century Aurora or Sandy Hook Elementary School in Newtown, Conn.