Pro-Lifers Threaten Civil Disobedience At Boehner's Office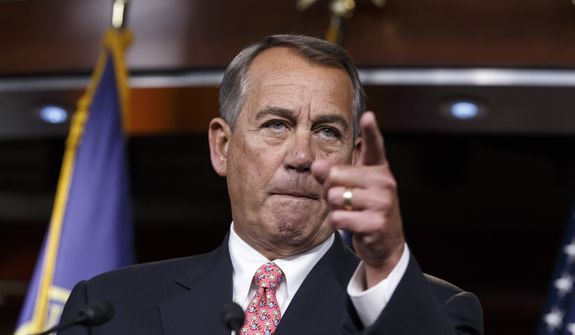 Just one day after plans for a sit-in at House Speaker John Boehner's office were released, to protest the Republican Congress' unwillingness to move against abortion, one of the organizers is telling WND the stakes are so high it's worth the risk of civil disobedience.
And it might not be the last event of its kind, said Troy Newman, president of Operation Rescue and one of the organizers behind the event planned for 11 a.m. EST on March 25 outside Boehner's office.
"We have to implement a backbone policy for Mr. Boehner," Newman told WND. "It means we're serious. We're willing to take this to another level."
He noted it's been 42 years since abortion was decriminalized, and Congress now has the largest pro-life majority since then.