Putin answers election hacking charge: 'Russian state never interfered'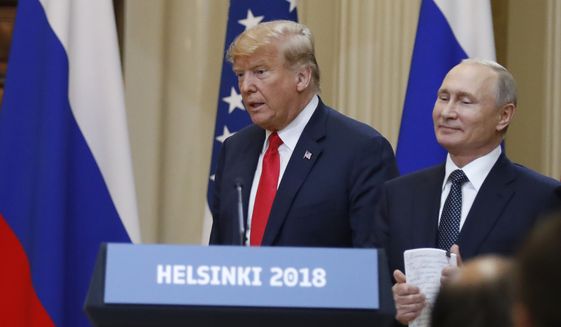 President Trump confronted Russian President Vladimir Putin about hacking the U.S. election, and Mr. Putin again denied his country's involvement.
Mr. Putin also offered to work with the U.S. analyzing the cyber attacks.
Both men said the topic was discussed at their meeting Monday in Helsinki. Mr. Trump said he addressed the issue "directly with President Putin."
"I felt this was a message best delivered in person, and spent a great deal of time talking about it," Mr. Trump said at a joint press conference following the summit.