Putin denies that Moscow collected info for anti-Trump dossier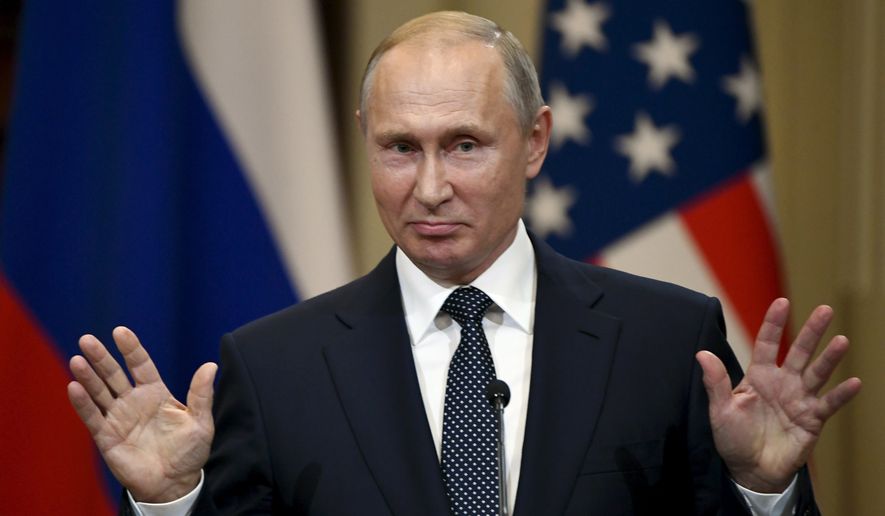 Russian President Vladimir Putin suggested Monday that the infamous anti-Trump dossier was fake and insisted that Moscow doesn't have damaging information about President Trump.
The former KGB spy chief chuckled when an American journalist asked him directly at a televised press conference whether Russia compiled dirt on Mr. Trump or his family before the 2016 presidential election.
"I was an intelligence officer myself, and I know how dossiers are made up," Mr. Putin said dismissively, standing next to Mr. Trump after their summit in Helsinki.
The dossier written by former British spy Christopher Steele was based on Kremlin sources. It alleged collusion between Mr. Trump and the Russian government and included salacious stories of Mr. Trump consorting with prostitutes during a visit to Moscow in 2013.