Quarter of Republicans think Cruz's birthplace disqualifies him for president: poll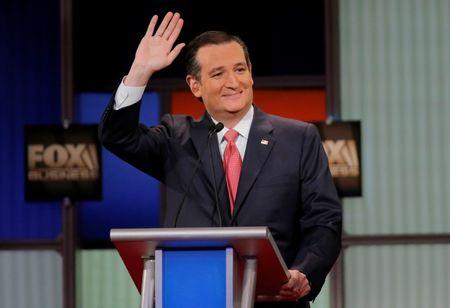 A quarter of Republicans think White House hopeful Ted Cruz is disqualified to serve as U.S. president because he was born in Canada to an American mother, a new Reuters/Ipsos poll found.
Republican voters nearly mirror independents and the broader electorate in their belief that Cruz cannot hold the White House, with 27 percent of all voters and 28 percent of independents responding he should be disqualified.
Cruz, a U.S. Senator from Texas who was born to a U.S. citizen mother and Cuban father in Calgary, Alberta, has brushed aside the attacks about his eligibility as pure politics. But the questions could hamper his ability to rally the broad Republican support he would need to win the party's nomination to run for the presidency in November's election.