'Queen Of Cheap' Hillary Didn't Tip At Chipotle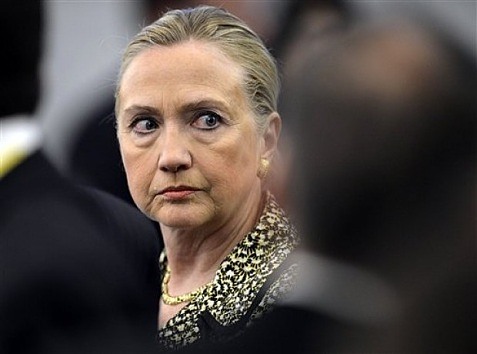 One of the great political mysteries of the early 2016 presidential campaign has been solved: Hillary Clinton did not leave a tip at the Chipotle restaurant she visited during her road trip to Iowa on Sunday.
"Her bill was $20 and some change, and they paid with $21 and left" without putting anything in a tip jar on the counter, Charles Wright, the manager at the Maumee, Ohio, Chipotle restaurant told Bloomberg.
Wearing large sunglasses, Clinton wasn't recognized by any of the workers at the fast-food Mexican chain when she and Huma Abedin, the vice chairwoman of her presidential campaign, ordered a chicken burrito bowl, a chicken salad, a blackberry Izzy, and a soda.
"Her bill was $20 and some change, and they paid with $21 and left."
"The other lady paid the bill," Wright said of one of Clinton's dark-haired companions. "Clinton didn't pay."