Rand Paul calls to revoke John Brennan's security clearance, asks if he's 'monetizing' access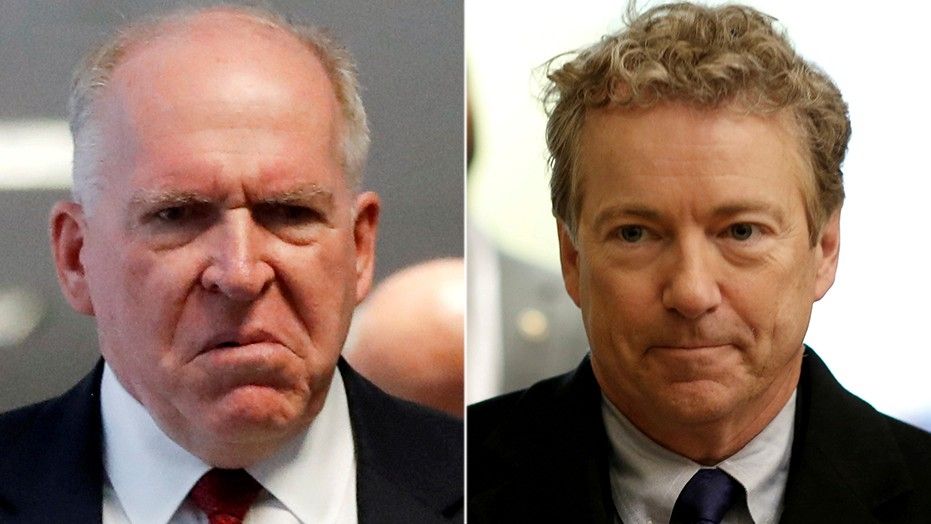 Sen. Rand Paul called Monday for President Trump to revoke former CIA director John Brennan's security clearance, as he questioned whether the Obama-era spy boss was "monetizing" his access to sensitive information in his new role as a pundit.
"Is John Brennan monetizing his security clearance? Is John Brennan making millions of dollars divulging secrets to the mainstream media with his attacks on @realDonaldTrump?" Paul tweeted early Monday.
Brennan joined NBC News and MSNBC in February as a contributor and senior national security and intelligence analyst. A spokesperson for the networks did not immediately respond to Fox News' request for comment on Paul's tweet, which did not list any specific allegations.
The Kentucky Republican, who last week jumped to Trump's defense as the president faced bipartisan criticism over his summit and press conference with Russian President Vladimir Putin, followed up the original tweet by saying: