Rand Paul to Tea Party: Watch what you say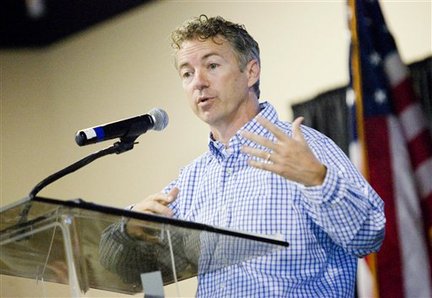 Sen. Rand Paul (R-Ky.) told a gathering of Tea Party conservatives that those affiliated with the movement need to watch what they say, alluding to his recent criticism of right-wing rocker Ted Nugent.
"In order for us to be a bigger party, we have to reach out to more people, not just those of us here. It has to be a bigger party, it has to be a bigger movement," Paul said at a Tea Party Patriots event in Washington, D.C.
"There are times, and I don't think it is our movement, but there are times when people are using language that shouldn't be used," Paul said.
Paul last week in a tweet criticized Nugent's description of President Obama as a "subhuman mongrel." He said Nugent's comments were "derogatory" and "offensive."
"We can disagree with the president without calling him names," Paul said on Thursday. "I disagree almost all the time, but I don't call him names and I am polite to him when I meet him.