Ready for Hilary to 'Decarbonize' America…?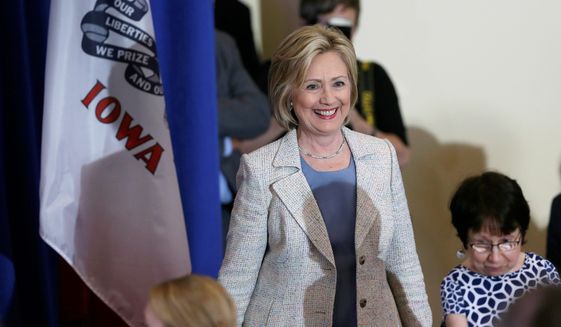 Democratic presidential front-runner Hillary Rodham Clinton entered the climate change debate Sunday, setting ambitious goals to "decarbonize" America and blasting her Republican rivals for ignoring scientists who warn of a looming disaster from global warming.
Mrs. Clinton announced what she described as the first pillars of a comprehensive energy and climate agenda with a three-minute Web video that presented a montage of scenes of children on playgrounds, farmland and windmills juxtaposed with footage of wildfires, a blazing sun and flood damage.
"I'm just a grandmother with two eyes and a brain, and I know what's happening in the world is going to have a big effect on my daughter and especially on my granddaughter," Mrs. Clinton said in her narration for the video.