Red State 'Disinvites' Trump for Megyn Kelly Comments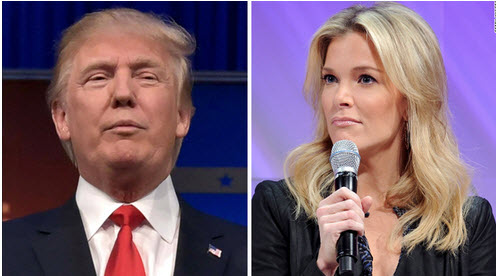 ATLANTA — Michael Pemberton, a 65-year-old conservative from Kentucky, started the day in a good mood. He was attending his second RedState Gathering, and ready to hear from 10 of the Republican Party's presidential candidates. He dug into breakfast — coffee and fruit — and sat down with another conference-goer.
"One of the chaps across me asked, 'Did you hear the news?'" recalled Pemberton. "I thought he was going to tell me that a sinkhole opened up in Kentucky and I couldn't go again. But no: He said, they disinvited Donald Trump. I lost my appetite."
The TV news confirmed it. RedState's outgoing editor-in-chief, Erick Erickson, made an 11th hour call to disinvite Trump after the GOP presidential front-runner told CNN that Fox News's Megyn Kelly had "blood coming out of her eyes, blood coming out of her wherever" when she grilled him during Thursday's presidential debate.