Reid delays minimum wage vote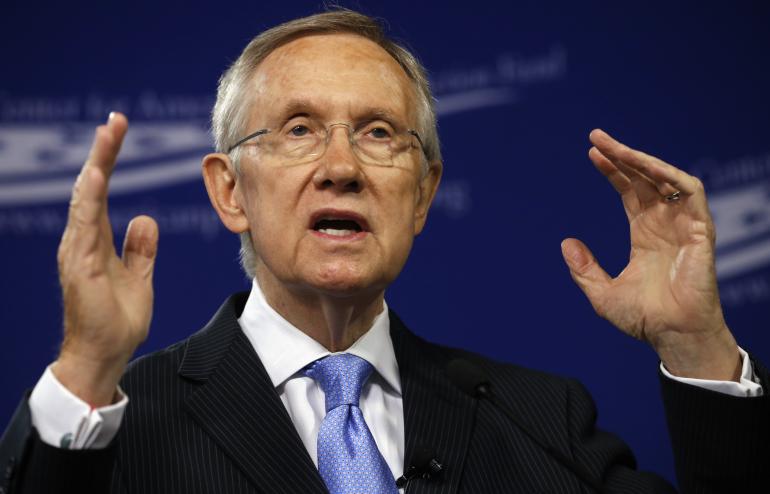 Senate Majority Leader Harry Reid (D-Nev.) on Tuesday announced he will delay action on legislation raising the minimum wage, the centerpiece of the Democrats' 2014 agenda.
Reid's announcement comes in the wake of a Congressional Budget Office report released last week estimating that hiking the minimum wage to $10.10 an hour could cost as many as 500,000 jobs.
Reid has not yet unified his caucus on the issue. Sen. Mark Pryor (Ark.), one of the chamber's most vulnerable Democratic incumbents, has said he does not support the legislation.
Reid, however, blamed the delay on Republicans.
"The obstruction continues and it slows things down," he said. "We've also been hampered by trying to get an extension of unemployment benefits. The slowdown has been a result of continued obstruction."