Reid readies for nuclear option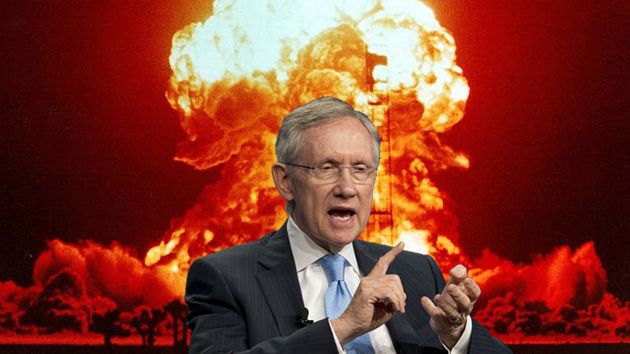 The Senate is voting to change its rules to ensure majority votes on judicial and executive branch nominees.
The vote began Thursday afternoon after Senate Majority Leader Harry Reid (D-Nev.) on Thursday said he would trigger the "nuclear option" to change filibuster rules.
The change would prevent the minority party from forcing a 60-vote majority on anything other than nominations to the Supreme Court. It requires a majority vote for approval.
"It's time to change the Senate before this institution becomes obsolete," Reid said on the Senate floor.
"The American people believe Congress is broken. The American people believe the Senate is broken. And I agree."