Religious group sues San Francisco over open-air urinal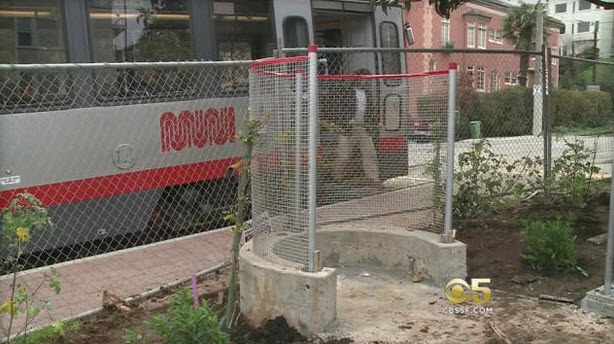 A religious organization has filed a lawsuit against the city of San Francisco to remove an open-air urinal it calls unsanitary and indecent from a popular park.
The Chinese Christian Union of San Francisco filed a civil complaint last week demanding the city remove the concrete circular urinal from the iconic Dolores Park.
The group says the urinal, which is out in the open and screened only with plants for privacy, "emanates offensive odors," "has no hand-washing facilities" and "it's offensive to manners and morals."
The lawsuit further alleges that the facility installed in February discriminates against women and the disabled and exposes those who use it to "shame and embarrassment."
"The open-air urination hole violates the privacy of those who need to use the restroom but would be required to expose their bodies and suffer shame and degradation of urinating in public view," it says.