Religious organizations challenge contraception mandate in federal court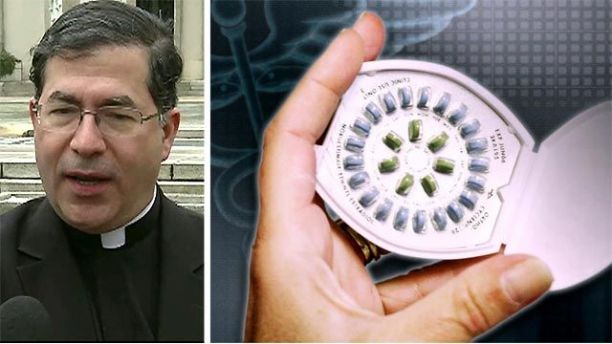 Another challenge to the Health and Human Services contraception mandate landed in federal court Monday in a case brought by the group Priests for Life, along with some individual plaintiffs.
They argue that being forced to provide no-cost access to all forms of contraception, including those they believe actually induce abortions, would violate their religious freedom.
After Monday's hearing, Father Frank Pavone, National Director of PFL, said, "What we just saw in that courtroom is of Biblical proportions."
The Obama administration doesn't see it that way. Government attorneys have argued that there are exemptions for entities that are truly operating as religious organizations and can prove it.
However, the plaintiff's attorneys argue that even if they are able to qualify, they are still under an unacceptable burden: facilitating employee access to the contraception via a third-party vendor.