Rep. Paul Ryan: 'Surprised people are surprised' we still don't like Obamacare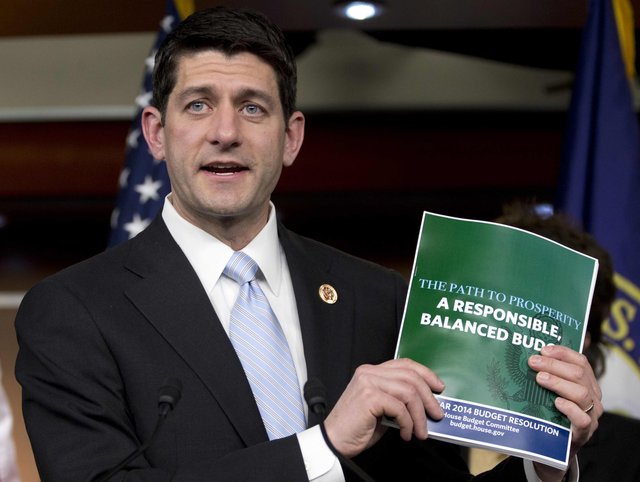 Rep. Paul Ryan defended including the repeal of President Obama's health care overhaul in his spending blueprint Wednesday, saying the budget is simply a starting point from which the House and Senate can sit down and begin to hash out differences.
"Do you expect us to wake up one morning and say, 'You know what, we like this law on second thought, so we're going to keep it?' " the Wisconsin Republican and chairman of the House Budget Committee said on MSNBC's "Morning Joe." "Of course we're not going to put it in our budget vision. I'm kind of surprised that people are surprised that we still don't like the law, but sure, there are things we believe can give us a step in the right direction, get a down payment on the debt without offending either party's philosophy, and those are the things that I would call the sweet spot in some kind of an agreement."
But Rep. Chris Van Hollen, Maryland Democrat, said later in the program that Mr. Ryan is trying to have it both ways.
"The Ryan budget does not eliminate Obamacare entirely," said Mr. Van Hollen, the ranking member on the Budget Committee. "They eliminate the benefits in Obamacare but in order for them to hit balance by 2023 in 10 years, they actually keep all the taxes in Obamacare and they keep all the savings we made in Medicare … that they ran against. So it's really important — they kept the stuff that helped reduce the deficit, got rid of the benefits that will help provide access to health insurance."