Republican Campaign Committee Pushes Back Against Conservative Group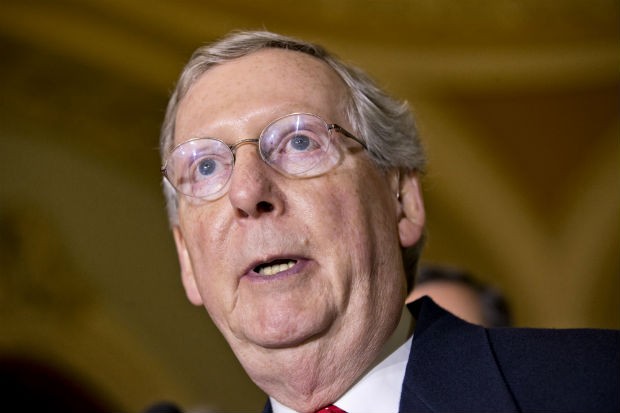 In a warning shot to outside conservative groups, the National Republican Senatorial Committee this week informed a prominent Republican advertising firm that it would not receive any contracts with the campaign committee because of its work with a group that targets incumbent Senate Republicans.
Even more striking, a senior official at the committee called individual Republican Senate campaigns and other party organizations this week and urged them not to hire the firm, Jamestown Associates, in an effort to punish them for working for the Senate Conservatives Fund, a group founded by Jim DeMint, then a South Carolina senator, that is trying to unseat Senator Mitch McConnell of Kentucky, the Republican leader, and some other incumbents up for re-election next year whom it finds insufficiently conservative.
"We're not going to do business with people who profit off of attacking Republicans," said Brad Dayspring, a spokesman for the committee. "Purity for profit is a disease that threatens the Republican Party."
The committee has conveyed the same message, privately, to 2014 Senate candidates, the Republican National Committee, the National Republican Congressional Committee (the senatorial committee's House counterpart), the Republican Governors Association and Mike DuHaime, the chief strategist for Gov. Chris Christie of New Jersey, for whom Jamestown also does work.
Jamestown declined to respond to the attempt to curtail their business, deferring to the Senate Conservatives Fund, which criticized Mr. McConnell.