Return of the liberal-tarians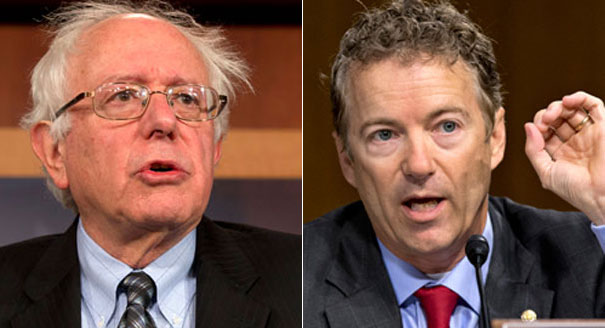 Nothing brings the left and the right together quite like government snooping.
Fears of Big Brother have the likes of liberal Sen. Bernie Sanders and libertarian Sen. Rand Paul sounding the alarm over the National Security Administration sweeping up of millions of phone records and mining the activity of Internet users.
The same coalition – call them "liberal-tarians" — has come together on other issues over the years, from opposition to the Iraq war to gay marriage and medical marijuana, helping to nudge evolving public attitudes, which eventually drove policy changes.
This time the issue is one that has never riled the public quite as much as civil liberties crusaders, raising the question: will the liberal-tarians generate change — or just a lot of noise?
"This is a good example of the fact that this is an issue that is neither Republican or Democrat," Sen. Mike Lee told POLITICO. "It's neither liberal nor conservative. It's simply American."
On Capitol Hill, liberals and libertarians were fired up as news broke of the administration's use of the Patriot Act to permit the NSA surveillance.