Rick Perry's Immigration Meeting With Obama Produces Photo for the Ages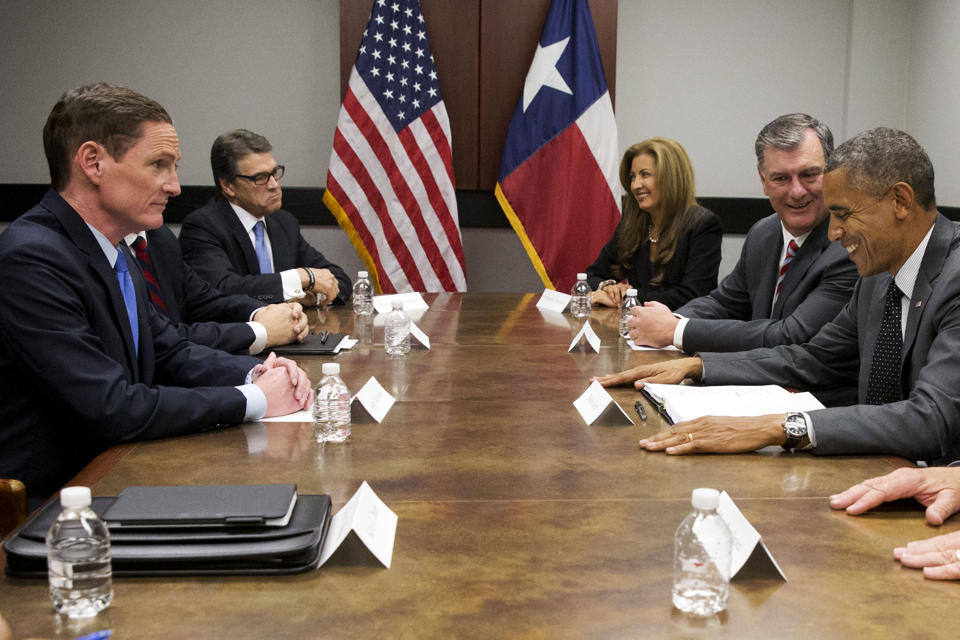 So, how did President Obama's meeting with Republican Governor Rick Perry go today? In a statement on Wednesday, Obama described the meeting as "constructive," but, well, this photo also exists. It's not immediately clear what the context of this photo was — Is Perry sad? Uncomfortable? Telling a funny story? Happy, but trying to look serious? Hmm. Perhaps someone made a joke at Perry's expense? Or maybe Perry just makes the Robert De Niro shrug face a lot for no reason.
Anyway, it doesn't matter right now. Until we know more about the context, the photo will be a Rorschach test. In the future, there will be Midrash about this photo.